Alzheimer's disease is awful. It slowly robs someone of their memories, what makes them *them*, all while the people who love them most watch them disappear. I've seen it with my own grandmother.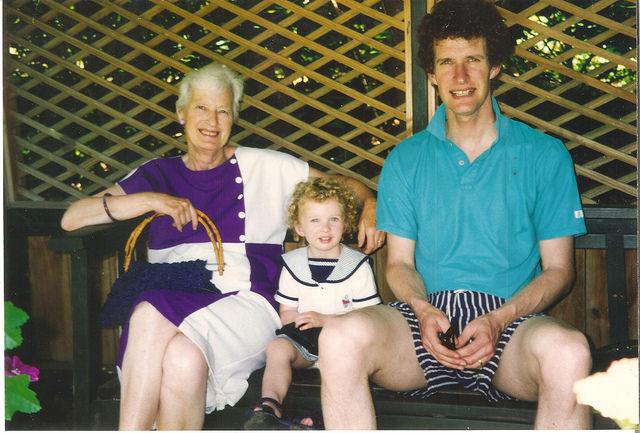 Pictures above: my grandmother, me at 3 years old and my dad.
There are approximately 50 million people with Alzheimer's worldwide, more than double Australia's population, with a new person being diagnosed every 3 seconds. Despite trying many treatments, we still don't have an effective one. A potential reason for these failed treatments is that the way we traditionally tested learning and memory in Alzheimer's mice is fundamentally different to how we test human learning and memory!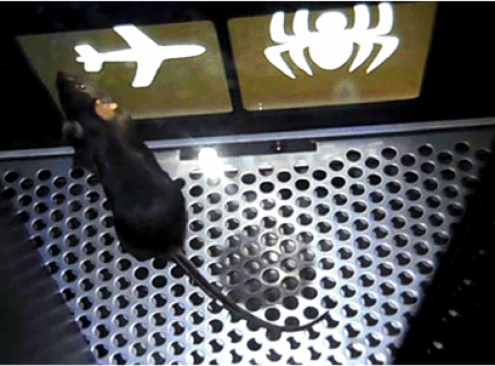 We are training mice to play memory games on touch sensitive computer screens - it's like a computer game for the mice, and the tasks we get them to do are the same we would give to Alzheimer's patients! We can then see if a potential treatment treats the specific symptoms we see. I believe that this will make drug development faster, less stressful for the animals involved and more efficient.
I'm the first person in Australia to use these touchpads with Alzheimer's mice (one of which is pictured here)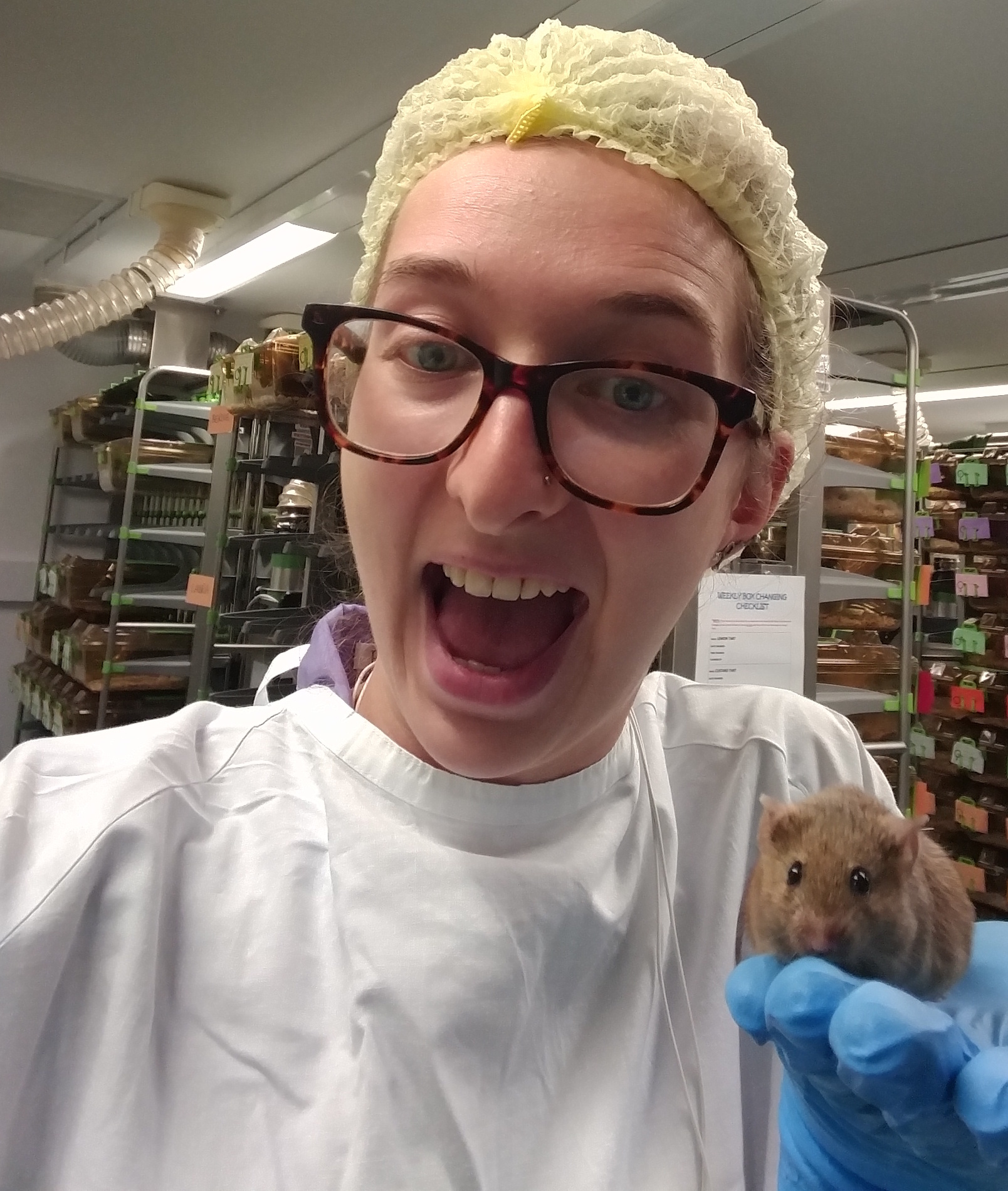 Help me accelerate drug development for Alzheimer's and other crippling brain diseases so I can help prevent the crushing feeling of being forgotten by the ones you love most.
At the end of the experiment, all backers will receive a lay summary of how the experiment went and where we will be going next!
NB: Please note that you can not get a tax deductible reciept if you pick a reward
How The Funds Will Be Used
To screen a potential therapeutic for Alzheimer's, we need to have 4 groups of mice of 12 mice each:
1. Normal (control) mice, no treatment
2. Control mice, treatment
3. Alzheimer's mice, no treament
4. Alzheimer's mice, treatment
We house siblings together, and normally we average about 5 cages per group - so 20 cages in total. Each cage costs $5 a week to provide clean food, clean water and clean bedding, as well as paying for a veterinarian on site. Additionally, as Alzheimer's is a progressive disease, we need our animals to be at least 8 months before we start our experiment, and then need another 4 months to complete all the tests on the touchscreens that are related to Alzheimer's symptoms to see if our treatment can make those symptoms better.
Breakdown:
Time of experiment: 52 weeks
Mouse housing costs per week: $5 x 20 cages= $100/week
Total mouse hosing costs : $100 x 52 weeks = $5200

Total cost: $5200
The Challenges
There are 2 major challenges related to this experiment:
First, the touchscreens themselves are very sensitive. On one hand, this is great because we can get amazingly detailed data so very subtle changes in our mice can be found; however this does make them more likely to break.
To combat this issues, we have excellent IT staff who have been working with us on the touchscreens for many years, so they can fix common errors very quickly and efficiently. Additionally we have spare parts so that should anything go wrong that needs a longer fix, we can immediately sub in a new part so the experiment isn't disrupted.
Second, the testing itself is very ardous on the experimenter - the mice are tested for 1 hour a day, 6-7 days a week. This can be emotionally and physically draining, but I have a great team who are incredibly supportive and can help me out if I need it. Additionally, I have run a couple of these long touchscreen experiments already and am confident I can carry them out again, as I know it's important work that I truly believe in.